Mid-Tier Advocacy Salutes Our Veterans! 

November 16, 2016
Join Mid-Tier Advocacy's Business Focused Breakfast with Centre Law & Consulting featuring the Department of Veteran's Affairs
The Tower Club Tyson's Corner, 8000 Towers Crescent Drive, Suite 1700, Vienna, VA 22182
7:00 AM Doors Open for Registration & Check-in
REGISTER HERE!
~Join us if you are an advanced small, VOSB, SDVOSB, soon to graduate 8(a) or a mid-size firm~
Tickets are $49 for Veteran's and Mid-Tier Advocacy Members, $69 for the general public 
Join Mid-Tier Advocacy as we honor our Veterans during this special breakfast featuring the Department of Veteran's Affairs (VA) . As a result of the Supreme Court Case Kingdomware Inc. v the United States the VA must apply the so-called rule of two to all of its procurements as described here. This leads to many new opportunities for businesses to team on contracts within the VA.
Our Featured Speaker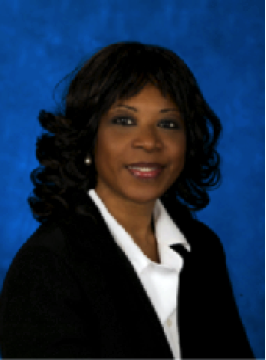 Ms. Chanel Bankston-Carter, Director for Strategic Outreach and Center for Small Business Utilization, United States Department of Veteran's Affairs 
Mrs. Bankston-Carter is the Director, of Strategic Outreach and Communications for the Department of Veterans Affairs (VA) Office of Small and Disadvantaged Business Utilization, where she is responsible for an outreach program which ensures that Veteran-owned and other small businesses have requisite knowledge and access to programs and services to increase their participation in the federal marketplace and with commercial partners. Mrs. Bankston-Carter is responsible for the development of small businesses informational tools, education and training, resource management, and execution of networking opportunities necessary to do business with VA.
Opening Remarks by Col. James George, Founder and Chairman of the Board, Management Support Technology Inc., MTA Board Member
James T. George founded Management Support Technology, Inc., (MSTI) in 1990 after serving for 27 years as an active duty Army officer. Retiring as a Colonel, he served in a variety of infantry and comptroller positions both overseas and in the United States, including two tours in Vietnam and tours in Korea and Europe. As Assistant Comptroller of the Army for Financial Planning at the Pentagon, he led the development of the initial concept for an information system to integrate the Army's programming and budgeting process. Previously, he was a distinguished graduate of the DOD's Professional Military Comptroller Course at Maxwell Air Force Base, Alabama.
Mr. George established MSTI as a government and commercial support services company. Its' focus is Information Technology Solutions and Management Solutions.  Mr. George is the past president of the Retired Military Officer's Association (RMOA), an association of former military personnel who have created businesses, or are top decision-makers in their companies.
Email us at membership@midtier.org
To Join MTA – visit www.midtier.org
Call us at 202-670-2298
Thanks to our corporate partner MasterCard!